Thank You!
---
Thanks for contacting us!
Remember to whitelist our e-mail address to ensure you'll receive messages from us.
We hope that you will return to visit us often and follow our updates.
---
Thank You!
---
Web Hosting only $1.99/mo!!
Free Domain Registration, Free Setup, Free Support -- All risk free!
---
Donate
If you find this website useful, please consider helping with its production with a donation.
I'm very grateful for your help.
---
---
Images used in this website have been purchased from Dreamstime.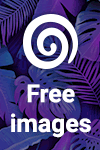 ---

&nbsp
&nbsp