Contact Us at
Steps To Make Your Own Website
---
Please feel free to contact us with comments, suggestions or questions!
We will respond personally as quickly as possible.
---
Do you have any queries or questions about www.steps-to-make-your-own-website.com?
Would you like to make a suggestion about future articles which you'd find useful?
Is there any article or information that you'd like to share?
We'd love to hear from you via the form below.
Please note that your email address will remain confidential and will not be passed on to any third parties - We hate spam as much as you do!
Arvind Garg & Sonika Garg
Thank You!
---
Web Hosting only $1.99/mo!!
Free Domain Registration, Free Setup, Free Support -- All risk free!
---
Donate
If you find this website useful, please consider helping with its production with a donation.
I'm very grateful for your help.
---
---
Images used in this website have been purchased from Dreamstime.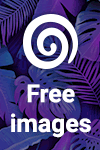 ---