Home >> Site Launch: Domain Registration >> Domain Name FAQs
Domain Name Registration FAQs
A Dozen Frequently Asked Questions
iPage Web Hosting only $1.99/mo!!
100% Eco Friendly Web Hosting Service -- iPage Web Hosting
Domain Name Registration FAQs provides answers to a dozen most frequently asked questions.
Read to find out all about domain name registration and the pre and post requisites about getting your domain registered.
How Do I Register My Domain Name?
The first time domain registrant usually has a number of questions. It is quite understandable. It is her first sense of ownership and there is every chance that she could get nervous.
Our advice is that don't get too much involved in the terminology. The process of domain name registration is extremely easy and menu driven. All the domain registrars that we have recommended have a user friendly interface and it just takes a few minutes to be the owner of your desired domain name.
To assist you further we have listed below a dozen most common and the most obvious Domain Name Registration FAQs:
---
1. What is ICANN & DNS?

The Internet Corporation for Assigned Names and Numbers (ICANN) is a non profiting organization that is responsible for managing and coordinating the Domain Name System (DNS). It is the governing body that ensures that every address is unique and that all users of the Internet can find all valid addresses. It does this by overseeing the distribution of unique IP addresses and domain names. It also ensures that each domain name confirms to the DNS and is associated to the correct IP address.

ICANN is also entrusted the task of accrediting the domain name registrars.

DNS is the acronym for Domain Name System. Every computer on the internet network is assigned a unique identifier number, just like a telephone number, for extending to it, the ability to locate and communicate with each other. This Domain name system translates the number format of your IP address to the word format. This is done because it is relatively easier to remember words than numbers.

To fully understand what domain name is, we suggest you read the following article:
2. What is Domain Name Registration?

The Domain Name System (DNS) consists of a hierarchically organized directory of all the domain names and their corresponding computers registered to particular companies and persons using the Internet.

Domain Name Registration is the process of entering your domain name in the Domain Name System (DNS) and relating it to an IP (Internet protocol) address. From that computer, you can create a website which will be accessible to Internet users around the world.

The process of domain name registration is carried out by an ICANN accredited domain name registrar.

A domain name is your unique identity on the internet. It is the address of your cyberspace. The importance of owning your own domain name has been elaborately highlighted in the following must read article:
3. Who are Domain Registrars?

An end user cannot do domain name registration directly with ICANN. They have to go through a domain name registrar.

A domain name registrar is an organization that is accredited by the Internet Corporation for Assigned Names and Numbers (ICANN) or by a national country code top level domain (ccTLD) authority, to manage and sell internet domain names. These registrars have access to the domain name registry, or the database of all domain names registered, for each TLD or ccTLD for which they are authorized to manage and sell.
4. Which Domain Registrar Should I Go To?

Each domain name registrar offers to sell domain names (also called domain name registration) at various rates depending upon the kind of services it offers. In the wake of commercial competition many unscrupulous entities have mushroomed that are hurting the business.

The best domain registrar need not be the cheapest domain registrar. It's not always the cost of a domain name that makes a registrar a good or an average one. Neither does a good sounding name make a registrar a good one.

There are numerous domain registrars and domain resellers that have flooded the domain name registration industry. Obviously they all are there for business and sometimes your interest might not be their upmost priority. In such a scenario it is easy to get duped by certain unscrupulous ones.

After careful scrutiny we recommend the following best domain name registrars:

1. GoDaddy
2. Dotster
3. Register
4. Network Solutions
5. Moniker
6. Netfirms

Read all about the best domain registrars in our reviews about each one of them, with regard to their domain name registration services, over here:
5. What Are the Rules for the Structure of a Domain Name?
Domain name registration is bound with certain parameters. The structure of domain names must confirm to the following rules:
- Domain names must consist only of letters (a-z) and numbers (0-9). They may also contain the hyphen or dash (-) symbol. They CANNOT contain any special character like the ampersand (&) or exclamation mark (!), etc.
- Domain names can not contain spaces or start or end with a hyphen (-).
- A domain name consists of one or more parts, also called labels, that are separated by dots. The hierarchy of domains descends from the right to the left label in the name; each label to the left specifies a subdivision, or subdomain of the domain to the right. This string of labels may consist of 127 levels. Each label may contain up to 67 characters. The full domain name however may not exceed a total length of 253 characters.
- All domain names are in lower case only.
6. Which Domain Extension (TLD) Should I Choose?

The part of the domain name that is located to the right of the dot is called Top Level Domain (TLD) or in a more general non technical way as Domain Extension. The most common top-level domains are .COM, .NET, and .ORG. Some other popular top-level domains are .BIZ, .INFO, .NAME and .IN etc.

Primarily the choice of domain extension depends upon a number of factors such as the nature of your website, type of business, location of your business, targeted audience, sought after territory, type of organization, and the like. With time, dot.com TLD has become the most popular and sought after TLD. It is only after its non availability that one looks for other popular TLDs.

For further information on domain extension and which one to choose, read the article:

Choice of domain extension for your own domain name registration is just one of the many factors involved. We suggest you also read the following article that will guide you in many more ways to choose a good domain name:
7. How Do I Register A Domain Name?

Domain name registration is carried out through a domain registrar. You can select one from our list of best domain registrars. Once you have selected a registrar you have to log on to the domain registrar's website. Here you can check for the availability of your desired domain name. If it is already registered in someone else's name you will be prompted to choose another name. Some registrars will also offer their own suggestions that are little variations of your own desired domain name and those that are available.

Sometimes your desired domain name might not be available for the TLD you chose but for others it might be still unregistered. The domain registrar will indicate which all TLDs you can use to register that domain name.

Upon having identified the right domain name for registration, the next step involves filling in your contact and other technical information. The registrar needs this information to update the central domain registry and make available the data to WHOIS.

The next step is to make the payment for registration. Here you can choose the number of years for which you would like to register the domain name. Depending upon the number of years you opt for, domain registrars can offer you attractive discounts. You can either pay through credit card or PayPal.

The process of domain name registration is explained in detail over here:
8. Once a Domain is Registered, Who "Owns" the Domain Name?

The owner of the domain name is the domain name "registrant", the person or organization that is listed in the WHOIS database record. The registrant holds the exclusive right to use that specific domain name for a specified period of time, for which the registration fees was paid.

There are some companies that offer combo plans of webhosting with free domain names. That means when your domain name is registered, it legally is owned by the webhost as it usually registers the domain name in its own name, although the domain name is of your choice. Look for such fine print when you chose your webhost.
9. What Happens After My Registration Time Is Up?

At the end of your domain name registration period you have the choice to renew your domain name. Usually the registrar will send you a reminder message as you approach the end of your registration duration. If you fail to renew it, you will cease to be the owner of that domain name and other potential registrant can then register it in her own name.
10. Can I Transfer My Domain Name?

Yes you can transfer your domain names. The domain name can be transferred between two registrars or between two holders.

However there is a 60 day rule involved in domain name transfer. Under this all transfers except a transfer back to the previous registrar are prohibited for 60 days.

The process of domain transferring involves certain minor technical formalities to be completed at both ends. Hence it can take from one to two weeks to actually make that transfer effective. Also certain registrars have such rate structures that they might charge for transferring services while other may do it for free. That varies from domain registrar to registrar and also for various Top Level Domains too.

So if you are planning to transfer your domain name, do take into consideration this time delay and cost involved before you are confronted with the domain expiry date.
11. What does it mean to say to "Point Domain Name to Your Web Server" and how it is done?

Launching a website requires support of two platforms. One is on the servers of your web host, where the web pages created by you are placed for access through the internet. Second platform is on the server of your domain registrar, who assigns a unique name to your website. The process of co-relating the two servers is called to point domain name to your web server. It is creating a link between the two, so that when your domain name is typed in an internet browser it will, without failing, lead to your website only.

The necessity to point domain name arises when you have separated the above two entities – that is, on the one hand you have registered your domain name from one agency, while on the other you have chosen to host your website from a different one. Since both can't get linked to each other without your assistance, it obviously becomes a crucial process to point domain name to your web server.

It is a pre-condition to have both the web hosting account and a domain name registered, before you can point domain name to your web server.

The whole process has been demystified in the following article:

The steps involved in the process of pointing a domain name to your web server are explained in detail over here:
---
If you find this website useful, please consider helping with its production with a donation.
I'm very grateful for your help.
Go to Top for Page on Choosing a Domain Name Registration FAQs

---
Web Hosting only $1.99/mo!!
Free Domain Registration, Free Setup, Free Support -- All risk free!
---
Donate
If you find this website useful, please consider helping with its production with a donation.
I'm very grateful for your help.
---
---
Images used in this website have been purchased from Dreamstime.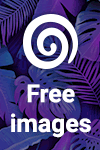 ---