Make a Donation.
Please support this site.
Donate to www.steps-to-make-your-own-website.com
If you find www.steps-to-make-your-own-website.com's articles, wizards, software or tutorials helpful, and wish to show your appreciation, please consider making a donation. The donation will help to keep this site alive and will allow me to continue to write new free stuff for publication here.
To donate, click the button below. You will be taken to a page where you can donate either by credit/debit card or by PayPal.
Thank You!
---
Set up Your Own PayPal Account to Receive Payments/Donations
Return to Home Page
---
Web Hosting only $1.99/mo!!
Free Domain Registration, Free Setup, Free Support -- All risk free!
---
Donate
If you find this website useful, please consider helping with its production with a donation.
I'm very grateful for your help.
---
---
Images used in this website have been purchased from Dreamstime.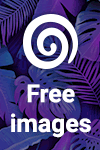 ---