GoDaddy Review
Synopsis of Their Domain Registration Services
GoDaddy Review provides an in-depth look at the company and services of GoDaddy and indicates what you can expect to receive upon getting your domain name registered with them.
Please note that the information given in this article on GoDaddy Review was correct at the time of writing it. But the domain registration industry being a very competitive one, is fast changing its price and service structure. It is virtually impossible to keep track of all those changes and get them updated here. Besides, that is not the aim of this article on GoDaddy Review. We are merely looking to highlight their special features that have made them a leader in their field and to make you aware of the kind of business they are doing, which could prove beneficial to you. We enumerate below the price and service features in our GoDaddy Review.
Kindly do check their latest rates before getting your domain name registered with them.
Visit GoDaddy
GoDaddy - World's Largest Domain Registrar

GoDaddy is the world's largest domain registrar with over 35.41 million domain count. GoDaddy is currently ranked the world's #1 ICANN-accredited domain name registrar for .COM, .NET, .ORG, .INFO, .BIZ and .US domain extensions.

They claim that their charges are almost 70% lower than their competition. Quite often people think that GoDaddy offers low rates for new registrations and then charges higher renewal prices. But that is not true. They do not charge more than what you initially paid for registration or in case of domain transfer their prevalent rates at that time. You will find a change in renewal charges only when there has been a price revision from the registry or if you had availed any sales promotion at the time of your domain registration.

GoDaddy - Price Features

Prices(in US $) for single domain registration for one year are:

.COM 10.69
.NET 9.99
.ORG 14.99
.INFO 0.89
.US 4.99

(Add: 18 cents each for ICANN fee)

- Renewal: At the same rates prevalent at the time of registration.
- WHOIS Privacy: 8.99 for 1-5 domains. Free for more than 5 domains at one time.
- Domain Transfer: Extra 6.99 per domain
- Bulk Registration: Save over 20% for more than 5 domains at one time. Bulk registration can be done for a mix of domain extensions and not restricted to just one TLD.

GoDaddy - Service Features

With every new purchased domain name you get the following Free Extras:

1. Go Daddy Photo Album - View, share and manage your favorite photos online, with your own personal online photo album.
2. Personalized Email Account – with 1GB total storage. your personalized email account is customized to the domain name that you use for your Web site.
3. Hosting with Web Site Builder - Activate free hosting with Web site builder to create a 5-page Web site.
4. Starter Web Page - Enjoy a professionally designed home on the Web in seconds! Put your domain up for sale at its own address or tell the world your site's "coming soon."
5. Quick Blogcast - Create, manage and promote your own blog and podcast. Post your stories, thoughts and ideas on your blog and invite readers to leave comments. Use their recording tool to create your own audio and video podcast and upload it to your blog to share with visitors. It's a must-have blogging application, and it is free.
6. Domain Forwarding & Masking - Redirect your domain name to whatever URL you choose. And with masking, users don't see the underlying address; only what they type.
7. 100-Pack Email Forwarding - Set 100 variations on your basic "@domainname" email address.
8. Auto Renew Protection - Keep your domain name secure by automatically renewing your registration. Never worry about forgetting to do it manually.
9. Total DNS Control - Manage your domain name server (DNS) records, set your email, FTP, sub-domains, web site location, and more.
10. Change of Registration - Assign your domain name to another registrant, right online.
11. Status Alerts - Monitor key status indicators to your domain and get instant alerts if there's any change.
12. Domain Locking - Prevent unauthorized or accidental transfers, and stop anyone from misdirecting your name servers.
13. Both credit card and PayPal payments are accepted.

GoDaddy has more names under management than any other registrar, offers products at prices up to 70% less than the competition and supports them all with world-class 24/7 live customer service.

GoDaddy has become the world's #1 choice for domains by providing innovative, competitively-priced products, delivering the highest quality customer service, and by always appreciating and listening to its customers!
---
If you find this website useful, please consider helping with its production with a donation.
Go to Top for page on GoDaddy Review
---
Web Hosting only $1.99/mo!!
Free Domain Registration, Free Setup, Free Support -- All risk free!
---
Donate
If you find this website useful, please consider helping with its production with a donation.
I'm very grateful for your help.
---
---
Images used in this website have been purchased from Dreamstime.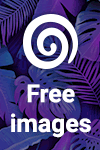 ---