Home >> Site Launch: Domain Registration >> Tips for Choosing Domain Name
Choosing a Good Domain Name
A Dozen Super Tips to Consider
iPage Web Hosting only $1.99/mo!!
100% Eco Friendly Web Hosting Service -- iPage Web Hosting
Choosing a good domain name is the first important step in the launching of your website.
Whenever a visitor reaches your website or scrolls through the results of a search engine she looks at your domain name and makes that vital first impression analysis that is crucial to your online success. Your domain name reveals so much about your website that your visitors either stays at your website or leaves it in that instant.
An attractive and an appealing domain name can become a crowd puller. A good domain name that is descriptive in nature can be informative about your site content to the visitors.
Choosing a good domain name is not merely a formality. Do spend some time in deciding your perfect domain name. Before you proceed to choose your own good domain name do read the article:
Here we present to you a dozen indispensable super tips to consider before choosing a good domain name. Click on the links below to read in detail about the tip that you want to know more about:
---
1. Rules for the Structure of a Domain Name.
Choosing a good domain name is bound with certain parameters. The structure of domain names must confirm to the following rules:
- Domain names must consist only of letters (a-z) and numbers (0-9). They may also contain the hyphen or dash (-) symbol. They CANNOT contain any special character like the ampersand (&) or exclamation mark (!), etc.
- Domain names can not contain spaces or start or end with a hyphen (-).
- A domain name consists of one or more parts, also called labels, that are separated by dots. The hierarchy of domains descends from the right to the left label in the name; each label to the left specifies a subdivision, or subdomain of the domain to the right. This string of labels may consist of 127 levels. Each label may contain up to 67 characters. The full domain name however may not exceed a total length of 253 characters.
- All domain names are in lower case only.
2. Short or a Long Domain Name?

Choosing a good domain name is not restricted by the length of the domain name. What really matters is whether that domain name meets most of your considerations to qualify as your perfect domain name or not. Short or long has only the aesthetic value. It is beyond doubt that a short name is sweet looking, easier to remember and to type in the browser and less prone to mistakes. But with so many names having been registered you will hardly find any good short name for yourself. So to keep your domain name short you will have to either misspell it or use the combination of meaningless characters. Nothing wrong with it but they too will be difficult to remember and prone to typos. The purpose of keeping it short will thus be defeated.

Choose a good domain name that is meaningful and short is the most ideal way to go. In fact longer name sound more meaningful and the combination of words sticks to the mind more easily. You will learn little later that it is vitally important to fix your site concept keyword in your domain name whereby it will difficult to get a domain name that is a shorter combination than two or more words.
3. Choose a Unique Good Domain Name.

Choosing a good domain name is as good as saying choosing a unique domain name. Don't imitate others.

Don't try to confuse the traffic by owning a domain name that is an altered version of a popular site already owned by someone else. It will hurt your reputation and eventually you will lose your credibility. Thus never choose domain names that are simply the plural, hyphenated or misspelled version of an already established domain.

Your domain name should speak about you. It should reflect your persona and style. Traffic is build with trust and time. Don't register a domain name that tells about some other person or that duplicates someone else's way of presentation and voice.

Remember that word-of-mouth and SERPs dominance marketing (where your domain consistently comes up for industry-related searches) both rely on the ease with which the domain can be called to mind. You don't want to be the company with the terrific website that no one can ever remember to tell their friends about because they can't remember the domain name.
4. Choose a Simple and Easy to Remember Domain Name.

Simplicity always wins.

Choose a good domain name that is simple and easy to remember and shun the temptation to choose a complex one. Simple domain names are easy to memorize by the visitors and they can easily re-visit your site. Usually most of the internet users just remember the domain name of their preferred site and do not use bookmarks.

Don't follow the herd and try to create a stand out domain name that is jazzy sounding but has no meaning. Avoid using domain names that have strange pronunciation, spellings, unnecessary mix of numerals, foreign words or some words that can lead the visitors to misspell it.

Similarly using acronyms could shorten a long name but is not advised at the cost of simplicity. Acronyms or abbreviations are difficult to understand and not easy to remember.
5. Choose your Domain Name that is also your Website Name.

It is logical to think that your domain name and your website name should be one. Whenever your visitor would think of your website she will not have trouble recalling your website URL. She would automatically know how to reach your website.

In any case no visitor is going to take the extra botheration of tagging to her memory an extra bit of information by relating a website with an unrelated URL address. It's not always that a visitor reaches your website through SERPs. Whenever a visitor is aware of a certain website she simply types in the name of that website in the internet browser for her future visits. If your domain name is different from your website name, obviously your visitor will land up at someone else's website. Losing traffic can be injurious to your internet success.

Choosing a good domain name that reflects your website business is vitally important.
6. Generic Domain Name or Brand Domain Name?

It can be tempting to choose a domain name that is generic in nature. Perhaps it gives a feeling that if a generic name is chosen then you would be flooded with internet traffic. It could be possible. Firstly we feel that an internet user, looking for information, has become smarter, and knows that searching by using generic terms in a search engine will be like searching for a needle in the haystack. For example if one is looking for "insurance" she would rather look for insurance from a particular company, or for a particular type of plan. Secondly by now most sought after generic domain names would have been taken up and got exhausted. Purchasing from the market would turn out to be a very costly affair as such domain names are sold at exorbitant prices.

Hence it is advisable to have a domain name with your product or brand name in it. It is easier for the visitor to reach your website and to remember the brand name for future visits. Additionally any offline marketing effort that you put in your brand gets reflected in your domain name and it becomes easily recognizable.
7. Use Site Concept Keyword in Domain Name.

Using site concept keyword in domain name is an important search engine technique to give boost to your search engine ranking.

Google has more than 200 factors in its page ranking algorithm. Using keyword in domain name is just one of those varied criteria. How important this one factor is? – Only you yourself can tell.

We feel that in this era of competition every single factor counts to be at the upfront. If it is possible to include your keyword in your domain name, without sacrificing your website relevance then by all means do go for it. There is everything to gain and nothing to lose.

Whenever people search for something they feed certain words in a search engine which are called keywords. Your website is likely to be found more often for those words, if your domain name contains those keywords in it. It is not just the content that is boosting your SERP rankings but your domain name is also working hard at it.

Choosing a good domain name is an important part of the overall marketing process and should not be taken lightly. Make sure your domain name represents your company, product and image, and you'll be setting a great foundation for future sales.

To know more about the advantages of including your site concept keyword while choosing a good domain name read the following article:
8. Hyphen in Domain Names?

Should we use hyphen in domain names?

Yes, use the hyphen or dash to extend clarity and legibility to your domain name. It removes any kind of misunderstanding both for the visitors as well as for the search engines. Moreover the search engines treat a hyphen or a dash as a blank space.

The need to use hyphens arises when your chosen domain name is longer than one or two words. Shorter domain names, if are understood in one look then there is absolutely no need to use the hyphen for further clarification. For example "webtools.com" is good enough and putting a hyphen in between like "web-tools.com" doesn't help much, and so is redundant.

Using hyphens in domain names that are 2 or more worded, removes any scope of ambiguity.

Our favorite example is:

What does this URL suggest about the website?
www.therapistfinder.com

Is it about their services with regard to "the rapist finder" or "therapist finder"?

What if the same domain name was written like this?
www.therapist-finder.com

It is devoid of any confusion and the visitor gets the absolute clear picture of the website. Hence it is easy to parse the long worded domain name with hyphens and make it pleasing and logical to the human eye.

Our view is that if anything renders extra clarity in understanding a certain thing, then it must be a good idea to incorporate it.

For understanding various advantages and disadvantages of using hyphen in choosing a good domain name read the article:
9. Which Top Level Domain (TLD) or Domain Extension to choose?

Primarily the choice of TLD depends upon a number of factors such as the nature of your website, type of business, location of your business, targeted audience, sought after territory, type of organization, and the like. With time .com TLD has become the most popular and sought after TLD. It is the most recognized and trusted domain name extension.

If you are focusing on a particular territory or a geographical location, then going for a country code TLD is your best choice. Chances are you will be able to register your most favorable ccTLD and their annual subscription will be cheaper than other generic TLDs.

If you are targeting international audience then our foremost advice is to get a .com TLD for your domain name. Besides getting people's creditability for a dot com website you are likely to get search engine preference as their algorithms are designed to look for .com sites before other TLD websites.

Read the following article to understand more about Top Level Domains and which one to choose:
10. Register Multiple Domain Names to Protect Your Brand.

Generally it is seen that to protect their domain name from getting registered exactly for other TLDs, people get them registered simultaneously in their name. The usual practice is to get a domain name registered for the three most popular TLDs .com. .org and .net. This way they ensure that no other website by a similar domain name can "steal" their traffic by registering with a different TLD. You can either park your other domain names or make them point to your active domain name.

Also if you are using a hyphenated domain name then it is advised you also get the non-hyphenated domain name for the same TLD also registered in your name. You can point the non-hyphenated version to your actual website. That way if some visitor forgets to type the hyphens in your domain name then also she will reach your website.
11. Choose a good domain name that doesn't infringe anyone's copyright.

While choosing a good domain name people sometimes take care of nearly all the tips mentioned above but fail to check if they are infringing someone's copyright. It would be devastating to spend your time, money and energy in developing a thriving website and then face a "cease and desist" letter to stop using a third party's trademark.

Sometimes people want to ride the popularity of someone else's website by making alteration to their trademarks, company's name, product name etc, and then using them as their domain names to steal some market share. They often use misspelled, plural or singular, and other ingenious versions, but they all are copyright infringements and an invitation for legal backlashes. At other times you might be accidently and not intentionally infringing upon someone's copyright. But that too is trouble.

Do spend considerable time and check all the legalities before registering your perfect domain name. It is better to keep aside any possibility of facing any legal hurdle.
12. Register your good domain name now and opt for a longer period of time.

Once choosing a good domain name process is over by meeting most of the tips mentioned above you must proceed to immediately register it with a chosen domain registrar. You can refer the following article to select one amongst the best we have recommended.

The rate at which good domain names are being taken away you should not be deprived of your preferred domain name because of delay from your side. Or you would have to settle for your second, third or any other preference just when your most perfect domain name gets taken away from right under your nose.

While you are registering your domain name it is suggested that you opt for a longer period. The maximum you can choose is for 10 years. Besides getting an attractive discount for choosing a longer period you will also be saved from the hassle of renewing it annually. Most domain registrars do send reminders when your domain expiry approaches nearer, but depending upon your latest contact information with them or you having missed reading their reminders, you are always at the risk of losing your own domain name. The responsibility is yours and you can't blame anyone if you lose your own domain name.

Look for any auto renewal facility provided by your registrar and do opt for it.
---
If you find this website useful, please consider helping with its production with a donation.
I'm very grateful for your help.
Go to Top for Page on Choosing a Good Domain Name

---
Web Hosting only $1.99/mo!!
Free Domain Registration, Free Setup, Free Support -- All risk free!
---
Donate
If you find this website useful, please consider helping with its production with a donation.
I'm very grateful for your help.
---
---
Images used in this website have been purchased from Dreamstime.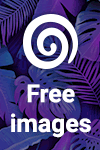 ---