Moniker Review
Synopsis of Their Domain Registration Services
Moniker Review provides an in-depth look at the company and services of Moniker and indicates what you can expect to receive upon getting your domain name registered with them.
Please note that the information given in this article on Moniker Review was correct at the time of writing it. But the domain registration industry being a very competitive one, is fast changing its price and service structure. It is virtually impossible to keep track of all those changes and get them updated here. Besides, that is not the aim of this article on Moniker Review. We are merely looking to highlight their special features that have made them a leader in their field and to make you aware of the kind of business they are doing, which could prove beneficial to you. We enumerate below the price and service features in our Moniker Review.
Kindly do check their latest rates before getting your domain name registered with them.
Visit Moniker
Moniker Review

Moniker - Amongst the Top 10 World's Domain Registrars.

Moniker is a leading provider of domain name registration, management, and monetization services for individuals and businesses. They have over 2.44 million domain names under their management and are in the top 10 world's domain registrars.

As one of the fastest growing ICANN Accredited registrars in the domain registration market, Moniker has one of the highest growth rates and a large number of new and existing customers as a result of their outstanding service and industry leading domain registration security features.

Moniker offers a quick and user-friendly domain registration process as well as responsive and reliable customer support. To assist customers in developing and maintaining their online identities, the company bundles value-added products and services with domain names including: URL forwarding, landing pages for parking, superior domain management, domain traffic monetization, and real time domain traffic statistics.

Moniker - Price Features

Prices(in US $) for single domain registration for one year are:

.COM 8.02
.NET 6.64
.ORG 8.02
.INFO 8.02
.US 7.29

- Renewal: At the same rates prevalent at the time of registration.
- WHOIS Privacy
- Domain Transfer: Transfer your domain name to Moniker for almost the same rates that you pay for their new registrations, which is $8.02 per year for .COM TLD. All transfers renew your domains for an additional year and that year will be added to your existing expiration date.
- URL Forwarding
- E-mail Forwarding
- DNS Management
- Domain MaxLock
- Domain Seller Listing Service
- Domain Name and Website Promotion Services

Moniker - Service Features

With every new purchased domain name you get the following Free Extras:

1. Auto Renewal facility available.
2. Toll-Free Customer Support with Live Domain Specialists.
3. A long list of TLDs are offered for registration.
4. Highest Security Levels for Your Domain Names to protect against domain and identity theft.
5. Easy-to-Use Domain Management Tools built for single domain names or very large domain portfolios.
6. Domain sales from SnapNames Marketplace and Moniker's Premium Auction Events, escrow, and acquisition services.
7. DomainSponsor traffic monetization services.
8. Both credit card and PayPal payments are accepted.

Moniker offers additional domain related products and services such as: SEO Tools, Public Relations & Press Releases, Legal Resources, Domain Registrar Theft Protection, Domain Appraisal, and Corporate Domain Management Services. The company also offers domain name re-sale services, such as auctions and escrow, through its parent company, Domainsystems.com.

Visit Moniker
---
If you find this website useful, please consider helping with its production with a donation.
Go to Top for page on Moniker Review
---
Web Hosting only $1.99/mo!!
Free Domain Registration, Free Setup, Free Support -- All risk free!
---
Donate
If you find this website useful, please consider helping with its production with a donation.
I'm very grateful for your help.
---
---
Images used in this website have been purchased from Dreamstime.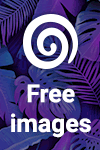 ---