Network Solutions Review
Synopsis of Their Domain Registration Services
Network Solutions Review provides an in-depth look at the company and services of Network Solutions and indicates what you can expect to receive upon getting your domain name registered with them.
Please note that the information given in this article on Network Solutions Review was correct at the time of writing it. But the domain registration industry being a very competitive one, is fast changing its price and service structure. It is virtually impossible to keep track of all those changes and get them updated here. Besides, that is not the aim of this article on Network Solutions Review. We are merely looking to highlight their special features that have made them a leader in their field and to make you aware of the kind of business they are doing, which could prove beneficial to you. We enumerate below the price and service features in our Network Solutions Review.
Kindly do check their latest rates before getting your domain name registered with them.
Visit Network Solutions
Network Solutions Review

Network Solutions - Over 30 Years of Experience

Network Solutions pioneered the service for creating and acquiring specific "web addresses" or as is popularly known as domain name registration and today offer a full range of Web-related services.

Drawing on their over 30 years of experience, they make it simple and affordable for their customers to build and manage an online presence. Customers around the world trust them to manage more than 6.4 million domains, over 1.5 million e-mailboxes, and more than 350,000 Web sites.

Network Solutions - Price Features

Prices(in US $) for single domain registration for one year are:

.COM 34.99
.NET 34.99
.ORG 34.99
.INFO 34.99
.US 34.99

- Multiple Years Registration: Discount is available for each slab of multiple years. 10 years registration is being offered at almost 50% discount at $17.99 for all the above TLDs.
- 20 and 100 year domain registration service - They offer 20 and 100 year domain registration facility for .com, .net, .org, .biz, .info, .name and .us TLDs at $13.99 for 20 years and at $9.99 for 100 years.
- WHOIS Privacy: $9.00 per domain name per year.
- Domain Transfer: Transfer your domain name to Network Solutions. Domain transfers start from $19.00 per domain name and we'll extend your registration free for one year.
- Domain Forwarding: $12.00 per domain name per year.
- Personal E-mail Address: $1.33 per month per emailbox. Get discount for 5 or more emailboxes.

Network Solutions - Service Features

With every new purchased domain name you get the following Free Extras:

1. Instant Web Page with Business Profile - Promote basic information about your company online, giving you an instant online presence. Their professional template lets you quickly create an online business card where you can display hours of operation, products and service, maps and directions, and more.
2. Local Directory Listing - When you create your Business Profile, a listing is automatically created for you in their local business directory — ThinkLocal — to help drive customers to your business. With over 17 million U.S. business listings, ThinkLocal is the place to connect with customers.
3. Online Account Management - Easily manage your domain names and other Web services at Network Solutions from any computer with Internet access.
4. Sub-Domains - Create as many Sub-Domains as you like. Sub-Domains are extensions of your existing domain that allow you to better organize your site's content.
5. Auto Renew - Allows you to automatically renew your domains when they are close to expiring. Auto renew protects your domains from service interruption or deletion by eliminating the need to renew your Web address manually.
6. Online Support Center - Support Center houses answers to frequently-asked questions regarding how to set-up your domain, website and email and more.
7. Domain Protect - Prevent unauthorized domain transfers by locking your domain.
8. DNS Management - Manage name servers and DNS records online and at your convenience. Add new hosts to the domain, change IP addresses, or modify an email delivery address.
9. Free 24/7 Real Person Support - Get free 24/7 help from our Real Person Support team via phone or email.
10. Both credit card and PayPal payments are accepted.

Visit Network Solutions
---
If you find this website useful, please consider helping with its production with a donation.
Go to Top for page on Network Solutions Review
---
Web Hosting only $1.99/mo!!
Free Domain Registration, Free Setup, Free Support -- All risk free!
---
Donate
If you find this website useful, please consider helping with its production with a donation.
I'm very grateful for your help.
---
---
Images used in this website have been purchased from Dreamstime.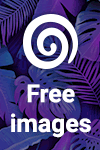 ---