Home >> Site Launch: Domain Registration >> Steps to Point Domain
Steps to Point Domain Name
to Your Web Server
iPage Web Hosting only $1.99/mo!!
100% Eco Friendly Web Hosting Service -- iPage Web Hosting
The process of co-relating the server of your web host and the server of your domain registrar is called pointing name to your web server. To demystify the whole process read the following article:
The following steps are involved in the process of setting up Nameserver of your domain name:
1 - Get Nameserver information from your Web Host.

This information can be found from the first mail that you must have received when you first registered with your Web Host. Or this could be displayed on some page at your host's website. In case of any ambiguity it is better to get this data from their support cell rather than making a wild guess about it.

This DNS name server information, called the Primary and Secondary Nameserver, looks like:

-ns1.webhost.com
-ns2.webhost.com

Your webhost could provide 2 or more such Nameserver listings, which you should copy and write for feeding this into your Domain Registrar's Nameserver.
2 - Log in to the System of your Domain Name Registrar.

Log in with your user name and password and access the account manager module in your registrar's website.

Depending upon the interface of your registrar setting up Nameservers can be done from either accounts manager or domain manager, or somewhat similar sounding words.

GoDaddy has "Domain Manager" under "My Products" section.
5 - Choose to Modify the Nameserver

On clicking you could be asked to select the kind of action you would like to perform for the chosen domain name. These could be like park your domain name, forward a domain name, or modify the Nameserver. Here we are looking for the last option, which you may click.

Some registrars might lead you directly to the modification form after the fourth step above.
7 - Fill in your Web Host Nameserver Information.

Feed the form fields with your web host Nameserver data that you have written down with you.

The information is to be written in accordance with the Primary, Secondary and other Nameservers. The primary DNS carries the word ns1, while the secondary DNS has the word ns2.

There might be more fields than you have information for. Don't worry about it. Just fill the number of fields for which your web host has supplied data for. The remaining fields can remain empty. At least two Nameservers have to be filled in.

Sometimes there might already be some data in the Primary, Secondary or other Nameservers. You can overwrite them because earlier you domain name was pointing elsewhere and now you wish it to point domain to your desired Web Host.
7 - Click "OK" and you are done with.

You have successfully completed the process to "Point Domain Name" to your Web Server.

After updating your Nameservers, allow from 4 to 8 hours for other networks to access information for .com and .net domains, and from 24 to 48 hours for other networks to access information for all other domain extensions.
To point domain name might seem like a very technical stuff. Believe me, it is not. In fact it is very simple and easy, and takes only a few minutes of your time. To point domain name doesn't require any technical hand although it requires certain technical information to be fed in. Getting that correct technical information is very important.
Who are the Best Domain Registrars?
Want to go shopping to buy domains? How do you know where you will get a fair deal? Do you always go to the cheapest one?
The best domain registrar need not be the cheapest domain registrar. It's not always the cost of a domain name that makes a registrar a good or an average one. Neither does a good sounding name make a registrar a good one.
There are numerous domain registrars and domain resellers that have flooded the domain registration industry. Obviously they all are there for business and sometimes your interest might not be their upmost priority. In such a scenario it is easy to get duped by certain unscrupulous ones.
Below we offer a list of the best domain registrars:
2 - Dotster - Over 10 Years & 1 Million Customers
For price and service features read our: Dotster - Review
3 - Register.com - Get 25% off your entire shopping cart use coupon code : REGISTERSPECIAL25.....applicable through this link only.
For price and service features read our: Register.com - Review
5 - Moniker - Over 2.44 Million Domain Names Under Their Management
For price and service features read our: Moniker - Review
6 - Netfirms - LOWEST priced 1-year .com anywhere
For price and service features read our: Netfirms - Review
---
If you find this website useful, please consider helping with its production with a donation.
I'm very grateful for your help.
Go to Top for Page on Steps to Point Domain Name
---
Web Hosting only $1.99/mo!!
Free Domain Registration, Free Setup, Free Support -- All risk free!
---
Donate
If you find this website useful, please consider helping with its production with a donation.
I'm very grateful for your help.
---
---
Images used in this website have been purchased from Dreamstime.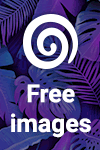 ---