Register.com Review
Synopsis of Their Domain Registration Services
Register.com Review provides an in-depth look at the company and services of Register.com and indicates what you can expect to receive upon getting your domain name registered with them.
Please note that the information given in this article on Register.com Review was correct at the time of writing it. But the domain registration industry being a very competitive one, is fast changing its price and service structure. It is virtually impossible to keep track of all those changes and get them updated here. Besides, that is not the aim of this article on Register.com Review. We are merely looking to highlight their special features that have made them a leader in their field and to make you aware of the kind of business they are doing, which could prove beneficial to you. We enumerate below the price and service features in our Register.com Review.
Kindly do check their latest rates before getting your domain name registered with them.
Visit Register.com
Register.com Review

Register.com - Over 10 Years & 2.45 million domain names

With over ten years of experience in the domain business and with over 2.45 million domain names under their management, Register.com has built a reputation as a leading provider of global domain name registration, web site design and management services.

Register.com enables small businesses and organizations to create a dynamic web presence without the need for extensive technical knowledge or resources. They offer their to customers quick user-friendly registration and a wide array of web services from do-it-yourself tools to fully customized offerings; all backed by expert 24 x 7 online and toll-free phone customer support.

Register.com - Price Features

Prices(in US $) for single domain registration for one year are:

.COM 35.00
.NET 35.00
.ORG 35.00
.INFO 35.00
.US 35.00

- Multiple Years Registration: Discount is available for each slab of multiple years. 10 years registration is being offered at more than 50% discount at $150.00 for all the above TLDs.
- WHOIS Privacy: $11.00 per domain name per year. Discount available for multiple years. $9.00 for 10 years Private Domain Registration.
- Domain Transfer: Transfer your domain name to Register.com for $14.95 only.
- Domain Forwarding: Their Basic version is included with every domain name. This has a banner (with Register.com and/or third-party ads) that forwarded visitors will see at the bottom of your website. Their Premium version does not have a banner and costs $49.00. It also allows you to keep the original address in the browser window.
- Bulk Domain Registration is available at various discounts.
- Personal E-mail Address: $14.95 per year per mailbox with 500MB storage. $34.95 per year per mailbox with 10GB storage. Other plans also available for multiple mailboxes.

Special Offer Till 31-Dec-2010
Get 25% off your entire shopping cart use coupon code : REGISTERSPECIAL25
(Offer Works With This Link Only)

Register.com - Service Features

With every new purchased domain name you get the following Free Extras:

1. Auto Renewal facility available.
2. Free Starter Page Website
3. Domain Expiration Protection - At $10.00 it secures your domain for 1 year if you are unable to renew it on time. Protects you from credit card expiration, failed billing or incorrect contact information. It also shields you from any late fees associated with reinstating your domains.
4. Get Free Domain registration with various "Do-It-Myself" and "Build-It-For-Me" website design packages.
5. Both credit card and PayPal payments are accepted.

Visit Dotster
---
If you find this website useful, please consider helping with its production with a donation.
Go to Top for page on Register.com Review
---
Web Hosting only $1.99/mo!!
Free Domain Registration, Free Setup, Free Support -- All risk free!
---
Donate
If you find this website useful, please consider helping with its production with a donation.
I'm very grateful for your help.
---
---
Images used in this website have been purchased from Dreamstime.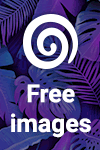 ---