Home >> Site Concept: Tools & Analysis
Search Keywords Attract
Your Vital Targeted Traffic.
iPage Web Hosting only $1.99/mo!!
100% Eco Friendly Web Hosting Service -- iPage Web Hosting
Search Keywords are the secret to your "Net" Success. When these are fed into a search engine by your targeted traffic, they reach you via your web pages that are focused on those themes.
Congratulations! You have reached here for keyword research because you now have a list of your most desired profitable niche market ideas after your brainstorming session in the Website Themes section.
Your goal here is to search keywords that are related to your niche and then analyze them to choose the ones that are most profitable and yet are in context to your website.
Your search for keywords involves broadly two types of research. Your keywords will either be "vertically" related, that is in line with your website theme, or "laterally" related, that is those keywords that are related to other sub-subjects but somehow related to your website theme on the sideways.
Once you have developed your list of most profitable keywords, you will focus the content of your web pages around those search keywords. Your targeted traffic is what counts to the success of your website. When in search of some information or solution, that audience feeds those keywords in a search engine, then based on the quality and other parameters, you pages get found by them in the results, or "hits" as they call, offered by the engines.
You get the traffic. They get the solution. And your mission is served well.
The choice of proper keywords is hence vital and crucial. You don't want to be found on the results of a search engine for wrong reasons, and neither do you want to be left out for right reasons. Those reasons are justified by the choice of your keywords.
Search engines don't think for themselves. They rank you for the choice of your own keywords. You are the one who decides which one is the most suitable keyword for that particular web page. They take you for your "word" and then place you accordingly in the results for that particular keyword. You have to be very cautious about the choice of your keywords.
These are the articles that are discussed in this section. Click to jump to your desired article or read them all for full information.
What Are Search Keywords?
Before you proceed to search keywords for your website it is advisable to find out - What keywords are? Find out about the various types of keywords and what their functional responsibilities are.
All keywords are not same.
One man's meat is another man's poison. Words become Keywords to you when they are assigned a duty to perform or a function to carry out. Yours "seed" keyword might be someone else's "secondary" keyword. The difference lies in the audience you are targeting. With your keyword you might be targeting a very broad market while your friend with the same keyword, with other functional obligation, might be targeting a much narrower and concentrated traffic.
An insight into this section will expand your knowledge about search keywords. In the long run this will give you an edge in your own keyword research.
Resume Keywords – an example study
To fully understand the importance of search keywords it becomes necessary to look into an example study.
What Are Search Keywords Tools?
Keyword Tools are computer software applications that assist you in searching for additional search keywords related to the word(s) that you enter in the software. It can either look for words that are vertically related to the seed word that you have chosen to expand on, or it can look for laterally related words that might be related to your keyword on the sideways. In addition to supplying a list of words or phrases, these tools also provide other vital information like supply and competition levels for each search keyword.
Keyword Tools are indispensable tools for any serious webmaster. Based on the data generated you are in a better position to choose and pick the most profitable keywords that you can weave into your content matter. Focusing on the right keyword is all that matters and armed with a long list of words you can judge better for yourself which ones to pick and which ones to drop. That way you are never working on wrong search keywords and hence wrong niche.
There are two types of keyword tools. These are:
Free Keyword Tools
Paid Keyword Tools
To know in detail about these Keyword Tools, read the article:
To know in detail which Keyword Tools are used for various categories of market, read the article:
Steps To Analyze Your Search Keywords List.
The essence of keyword analysis is that if what you have on your web pages matches with that what people are putting in search engines then you have a high probability of being ranked higher in the search engine results, which gets translated into dense website traffic.
So what is the right keyword for you?
Having learnt about what keywords are, what keyword tools are, how does a search engine work and what is search engine optimization, you are in a better position to analyze your own search keyword list to choose and pick the right ones for you.
In this section we explain about keyword analysis in detail. This is a three step process;
Step-1: Vertical Brainstorming
Step-2: Cherry Picking
Step-3: Lateral Brainstorming
Go to the following article for a detailed understanding of the topic and to carry out your keyword analysis:
Keyword Optimization Is The Essence Of Keyword Analysis
Perfect Preparation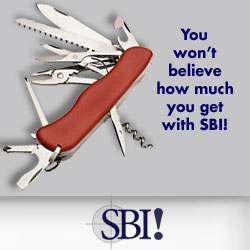 Most sites fail to prepare adequately. Before creating your first Web page, you must...
* research what terms ("keywords") visitors search for in your field
* know the competitive landscape and how to address it, and
* plan how to monetize (the Web offers ways to monetize your business that you may not even know about).
Sound like a lot of work? Not with these tools...
Brainstorm It! Version 3.0
Brainstorm and cherry-pick highly profitable topics (i.e., topics that attract motivated, targeted traffic) for your site. Reduce hours of manual keyword brainstorming and research to mere clicks.
Brainstorm It! Version 3.0 must be used to be believed. Take a quick peek.
Finding Your Niche
Brainstorm It! uses the new Site Concept Finder to bring back hundreds of keywords for 3 possible Site Concepts, all at once. You can then compare all three side-by-side with various filters, pre-set tasks (Lower Profitability, General Competitive and Solid Potential) and sorts to determine which of the three is the best Site Concept, based on overall profitability, the time you have available, and monetization potential.
---
If you find this website useful, please consider helping with its production with a donation.
I'm very grateful for your help.
Go to Top for page on Search Keywords