Home >> Site Concept: Search Engine Working
SEO Optimization is Synonymous to Internet Success.
iPage Web Hosting only $1.99/mo!!
100% Eco Friendly Web Hosting Service -- iPage Web Hosting
SEO Optimization or Search Engine Optimization is the process of improving your website page to potentially improve its search engine ranking so as to enable your page to be found in the higher levels of "hits" of a search engine. This is done to drive more free traffic, also called organic traffic, to those pages.
Unveiled here is search engine working along with valuable SEO Tips.
One amongst many methods of SEO Optimization is to rework your web pages to focus more on proper keywords. This could involve realignment of web pages, rewriting of coding, strategic placement of targeted keyword, creating more links, or simply adding more keyword focused content.
Sometimes the choice of a particular search keyword might not be attracting the right traffic volume. Changing the keyword with minor or major alterations could possibly open or close the floodgate to traffic. Hence it is vital to understand how search engines work and in what ways your web pages can be improved to fulfill those requirements of the search engines. That is the work of SEO experts. There is a vast industry catering to this profession of SEO Optimization and the competition is very stiff.
With the rising competition it is evident that some people resort to unscrupulous practices to give their clients unfair search engine ranking, which are short lived and often risky. Many popular search engines like Google have their technologies getting updated at such a pace that it is becoming difficult even for a mature search engine optimizer to manipulate the optimization process.
The main concern here is to optimize your pages in such a manner that are ethical and long lasting.
For more information on SEO Optimization read the article:
It is vital to understand the working of a search engine to fully grasp the concept of SEO Optimization.
How Do Search Engines Work?
Wikipedia, the free encyclopedia, defines a search engine as:
A search engine is an information retrieval system designed to help find information stored on a computer system. The search results are usually presented in a list and are commonly called hits.
With more and more dependency on computers to supply information and solutions to one's needs, search engines have created an aura of being a "gigantic beast".
We look into the working of a search engine and explain the concept to you in a very simple language that is devoid of any technical high sounding words. After all we are not competing to be techno savvy. We have used the metaphor of "beast" to make it interesting reading.
A search engine is a three faced "beast". While only one face is visible to the world it cleverly manages to make invisible to the naked eye its other two faces. The other two faces work incognito.
Let's look deeper and find out its working before we can "dissect" it for our profitability. We need to know what it feeds on so that we can tame it by supplying enough of what it wants so that we can make friends with the "beast".
A better understanding will give us much more clarity in our selection of keywords.
For more information read the following must read article:
SEO Tips For Better SEO Optimization.
Once you have picked out your most profitable and suitable keywords you are ready to weave them into your content pages.
Your website is not all about pleasing the people alone. You also have to please the search engines. In fact pleasing the search engines is vital to generating more free traffic.
In the articles above you have understood the working of search engines and SEO Optimization of websites. Based on those parameters you can follow certain guidelines while writing your content.
Here are some valuable SEO Tips and nuggets to follow, so that you can attain higher search engine ranking for your web pages. Read the following must read article:
SBI! Websites Don't Need Any Other SEO Optimization.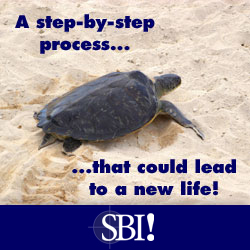 SBI! is the only product that takes the time to prepare you to build a profitable business, before you jump into building your site. No matter who you are, you are guided all the way until you succeed.
To announce your site to Search Engines, you need to submit a specialized file called a "Sitemap XML" file. SBI! does it all automatically, a huge time saver, that enables you to quickly achieve wider distribution and attract more targeted free traffic.
Search Engine spider/listing/ranking reports let you see how your pages are being handled by the Search Engines. You can see what pages rank best and drive traffic. Each report's insights help you to determine how to increase traffic and monetization. Most pros don't have easy and reliable access to this type of information.
Traffic Stats and Click Analysis help you understand what your visitors like most. Understanding them helps you know what to write about, which in turn leads to more and more business.
---
If you find this website useful, please consider helping with its production with a donation.
I'm very grateful for your help.
Go to Top for page on SEO Optimization